About SCORE Baseball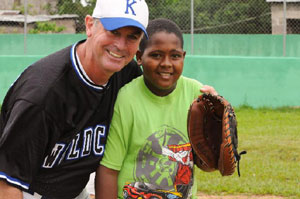 The game of baseball is a powerful vehicle that interests the youth of foreign countries. In the past 3 years, SCORE International has reached thousands of Dominicans with various sports' outreach trips. Through short term mission trips, players and coaches are able to share the riches of Jesus Christ during baseball clinics and team competitions.
In the Dominican Republic, SCORE is partnering with the Rawlings Foundation to build and operate a Baseball Academy, Camp, and Bible College. The Rawlings Foundation will build and own a world-class facility that SCORE will help operate and share in the ministry.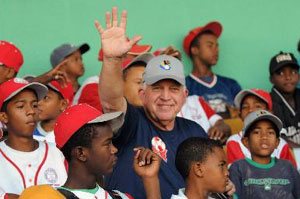 Currently, SCORE owns facilities in the Dominican Republic and Costa Rica. It also does extensive ministry in Argentina. The ministry has plans to expand to other South American countries as well as Europe.